Request the highest quality drop irrigation products from us
Run your drop irrigation system at ease
and experience our quality products
Easy installation and running of drop
irrigation systems
---
The installation and running of Qatrab system is easy with our tools and pieces of equipment.
Reduce water consumption
increase in production
---
Increase the longevity of your pieces of equipment through using high quality products.
Professional designing
In design of every product, we have had a special attention on its standard and suitability for local conditions.
Sensitivity in production
We have had the highest sensitivity to produce a high-quality product
Quality in product
Our main goal is quality in production, which has been taken into our consideration in all stages of production.
Essays regarding
drop irrigation
Qatrab Sepehr Alborz is the producer of standard tools
for drop irrigation system with international standards
Our goal is to manufacture high-quality products in drop irrigation industry, in a way that the users of our products will notice the quality difference between the usual products in market and ours in their first use. And the quality in this industry must be worthwhile and tangible for them.
One of the biggest concerns of the users of a product is its efficiency in the process in which it will be used. This means that the existence of a product must make a positive and tangible difference in a cycle in which It involves. Drop irrigation products are of no exception and are purchased to increase the productivity. "Qatrab Sepehr Alborz" pays a special attention to this concern and has always paid close attention to increasing the efficiency of its products as well as their quality.
Our designing engineers pay close attention to great flexibility of the designed products in designing stage to derive your satisfaction. Because if this matter is not paid much attention to in the designing stage and the final product has low flexibility, it will cause problem in production stage, which means it lacks quality, and will cause dissatisfaction among customers.
In the production stages and the stages that follow, the product must undergo quality controlling. On the most important factors for a product is its firmness. Our colleagues in quality control section are always emphasizing on this concern to sell a product that is firm enough to show perfect durability in different environments.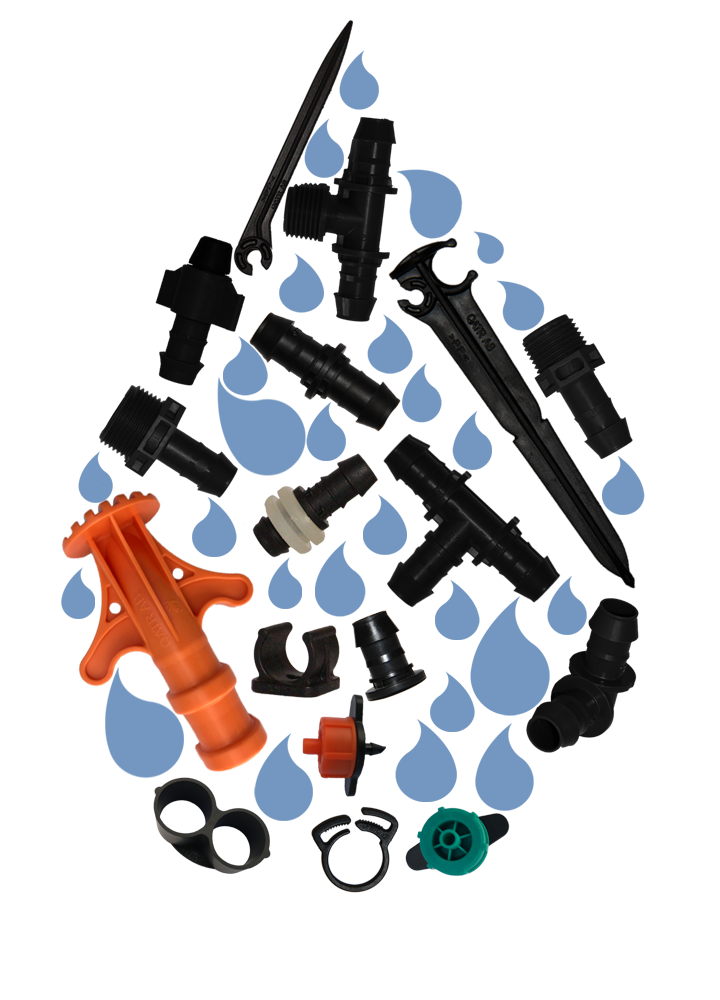 Qatrab Sepehr Alborz is the sign of
QualityInnovationProductivity
Qatrab Sepehr Alborz is always seeking for innovation in the designing of its product in the pursuit of increase in quality of its products, so that it meets the need for drop irrigation industry in different weather and geographic conditions.
The severe global water crisis and the fact that one of the possible solutions for this issue could be using drop irrigation techniques and its function in water consumption management made us believe that with production of high-quality products, which can resist severe geographic conditions, this issues can be solved. "Qatrab Sepehr Alborz" with its high proficiency in molding industry was established in 2015.
Qatrab Sepehr Alborz has paid its most attention on producing drop and rain irrigation tools with international standards and is honored to be trusted by our customers who used our products once only. Let's all help environment water resources with optimal water consumption.
Let's be nature's friend!